WE HAVE GREAT NEWS TO SHARE!
We will be open for church service  at 10:45am beginning March 6! 
Since Umatilla County is in the "Extreme Risk" category, we will be faithfully following the mandates given by the state of Oregon:
Limit indoor capacity to 25% or 100 people total (whichever is smaller)
Limit services to one hour (recommended)
Wear masks
Wear masks while singing
Maintain distancing of at least six feet
Appropriate signage is required
We will lift or increase restrictions according to Oregon State requirements. 
We look forward to worshipping together again!
~ Pastor Nancy & Pastor Lloyd
            Our District Pastoral Staff:    
                 Pastor Nancy, Angelo, Seth, Aurora, Pastor Lloyd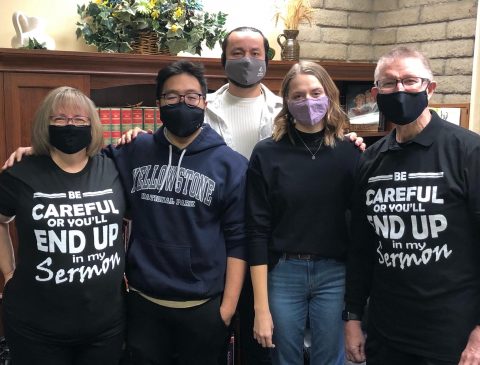 Our Church Location